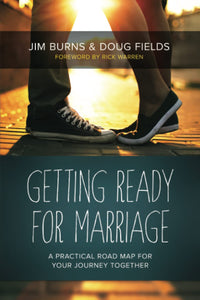 Jim Burns and Doug Fields wish you the very best for your wedding, but sadly, they won't be able to make it. What they are here for is your marriage. Jim and Doug have seen it all.
 They have worked with many couples and have studied extensively to uncover the essential elements for making marriages thrive. This book is their early wedding gift to you: a comprehensive, easy-to-navigate road map for beginning your union.

Filled with premium fuel for the journey—including meaningful exercises, hard truths, and conversations starters—this book will nourish and guide your relationship for the long haul.